Undergraduate Research Week
Undergraduate Research Week
Virtual Research Poster Competition
Undergraduate students in all majors were invited to enter their research in the Virtual Research Poster Competition. Click on the title of students' projects to see their research poster and listen to their presentation. The diversity and depth of these projects showcase the valuable research undergraduate students are performing at the University of Arkansas.
The winners of the Research Poster Competition will be announced Friday, April 23rd.
Keynote Speakers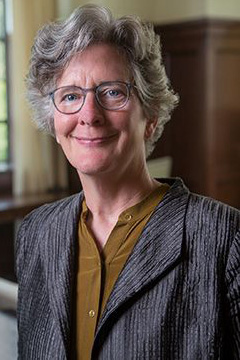 Lynda Coon
Dean | Honors College
Click here to watch Dr. Coon's keynote address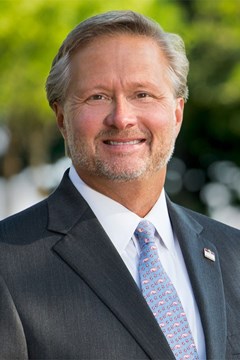 John English
Vice Chancellor for Research and Innovation
Undergraduate Research Week Events
Graduate Student Panel Discussion
Tuesday, April 20 | 2-3pm
Karl Anderson of the Graduate School and International Education moderated a Graduate Student Panel discussion. Panelists included Jean Hugues Bitaa, Katherine Dzurilla, Mahsa Lotfi-Marchoobeh, Juan Marin, Diego Montano and Anthony Sargenti. Watch the recording..
Graduate Business Programs for All Majors
Thursday, April 22 | 2-3pm
Louise Hancox, director of Career Innovation for the Honors College, and Matthew Myers of the Walton College of Business moderated.
Path to Professional Schools
Thursday, April 22 | 3:30-5pm
A presentation on Paths to Professional Schools was hosted by Lorraine Brewer (pre-pharm), Mack Ivey (pre-med), Kathleen Paul (pre-dental), and Lauren Thomas (pre-vet). Watch the recording.
Feature Films
Dive deeper into research by viewing these feature films, available on demand to the campus community:
Undergraduate Research Week Held April 19-23, 2021
The national celebration of Undergraduate Research Week was held April 19-23, 2021. The U of A celebrated with a slate of virtual events and a poster competition. All were encouraged to attend.
he week's events featured a virtual research poster competition, a series of workshops and speakers and much more, highlighting the successes of undergraduate researchers.
Undergraduate Research Week at the U of A is a collaboration among the Division of Research and Innovation, the Honors College and the University Libraries.
Undergraduate research week is an event of the Council on Undergraduate Research (CUR). The University fo Arkansas offers enhanced membership to the Council on Undergraduate Research for no additional charge for students, faculty, and staff. For information on membership please fill out this form.
CUR encourages everyone to take to social media and make sure to share a thank you to a mentor or faculty member who has supported your UR endeavors, celebrate your institution, personal, or student successes in UR, or tell us a story about how UR has impacted you. Please tag us at @CURinAction and use our hashtag #URW2021.